Details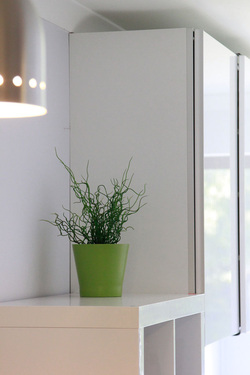 All Happyhills Cakes are individually created from scratch using the best ingredients and much personal care and attention. They are beautifully finished and presented. Most occasion cakes are requested in these popular flavours:

Chocolate – super moist with dark chocolate filling

Vanilla – classic light Victoria with jam and fresh vanilla cream

Lemon – zingy and moist with tangy lemon curd filling

White chocolate and raspberry – fresh, fruity and decadent

Lemon and poppyseed – sharp lemon with pretty poppyseeds to add a twist

Carrot – lush carrot and cinnamon with vanilla cream cheese filling

Coconut - with light italian meringue filling

Black forest – dark chocolate and cherries with fresh cream against a dark chocolate ganache

Traditional fruit cake – rich and damp with almond paste

Lots of other options are possible too – please ask about Sticky Toffee and Date; Red Velvet; Ginger; Date and Walnut; Lemon and Raspberry; Peanut Butter and Chocolate; Banoffee and more ongoing

Cupcakes are available in these flavours also (with the exception of traditional fruit cake). Most cakes can be made as a gluten free alternative.


---
Pricing and ordering

As with all cake businesses it is difficult to pinpoint an exact pricing structure for one-off cakes. The main criteria for pricing is to consider size and how much decoration is required. All decorations are handmade, usually from sugarpaste and can vary greatly in hours needed to make them. Cakes are fairly deep (usually triple layered or more within) so go further than a standard occasion cake.

Heavily sculpted cakes for the most part would need to be chocolate in flavour as they require much solid chocolate and dark chocolate ganache to model a structure underneath the surface. White chocolate can be used to some extent to build in a similar way.

.
Tiered wedding cakes are available starting from £140. When enquiring about a wedding cake have a think about what flavours you would like, how many it would be for and what colours/themes there are for the wedding. Your cake will be specific to your day and at a wedding cake consultation we discuss different ideas and options. If you have fabric/invitations/dress/rings etc that you would like to bring along that would help with the design of the cake then that is also very helpful.

Remember that the cakes are delicious and high quality and can be used as a dessert.

All the flowers pictured on this site are made from sugarpaste, with the exception of a few that are made from wafer paper.

Please get in touch to order in good time. Wedding cakes should be ordered well in advance and occasion cakes with at least a couple of weeks notice. If you have a last minute enquiry it's always worth getting in touch to see what is possible.


---
FAQs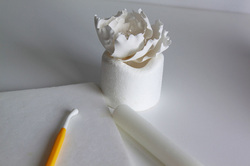 Do you deliver?
Yes we can deliver – free within KA23, 60p per mile round trip for delivery outwith. We will set up wedding cakes at the venue, this will cost between £10 - £20 depending on structure of the cake.
Cakes are also available to pick up from the Happyhills Cakes kitchen in West Kilbride by arrangement.
Do I pay a deposit?
20% deposit payable at time of booking. Wedding cakes should be paid in full by a month before the big day, occasion cakes should be paid in full at the time of delivery/pick up.
What size should my cake be?
Happyhills Cakes tiers are generally taller than standard cake heights so each tier can go further. As a guide a round 3 tier cake of 6", 8" and 10" would serve 120 people. Square cakes serve a bit more and traditional fruit cakes go further again.
Occasion cakes vary in size and shape and can come in sizes to serve 8 people upwards.
Can you use fake cakes?
Sometimes a couple may want a wedding cake that looks bigger than the size they actually need for their wedding – in which case extra 'fake' tiers can be included within the design, with the correct amount of edible cake for the wedding. Or the complexity/weight of design may require a lighter fake cake within it's structure – in which case the appropriate extra eating cake will be supplied as a cutting cake for wedding guests.
Do you do gluten free cakes?
Cakes for nut allergies? Gluten free cakes are available in most of the flavour range; some dairy and egg free options and vegan options are available too. A cake can be made without nuts in our clean kitchen for those with nut allergies – as with all food allergy warnings we can't guarantee that there are no traces of nuts within the premises.
Can I have a design that is not on the website?
Yes please! Please feel that every cake is individual to your own requirements and while you may get ideas from other cakes, each order will be specific to the client. If you especially love one cake in particular then it's possible to have one very similar.
Are there any special offers?
Happyhills Cakes updates, news and offers will be on our
Facebook
page.
---