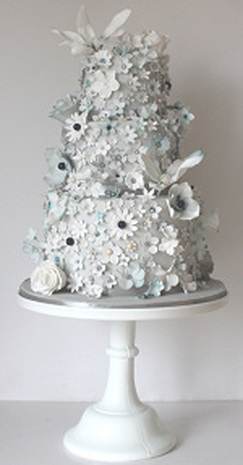 After a handful of weddings in 2013, 2014 had consistent weddings all the way through and was the first year that Happyhills Cakes properly became a part of the wedding suppliers community in Scotland. It was alot of work but so varied and exciting, really brilliant to meet brides and grooms and find a style that was just right for them. It has been fascinating to learn more about this world and there are so many excellent suppliers and venues in Scotland, it really is a special place to get married.
I am most comfortable with wedding cakes that are really individual to the couple, I love that there is ideas and inspirations to be had from elsewhere but really hope that each cake would be different. I love other suppliers who work in a creative and bespoke and
Glasgow Wedding Collective
is a great place to start to think outside the box with wedding planning.
Scotland is such a beautiful and photogenic country - from wild seascapes to cool city centres, it really has such variety. Awesome options from
Mount Stuart
to
Woodside Warehouse
and so much inbetween, I can think of so many fab venues that I've been privileged to visit over the past year.
There are so many really gorgeous and exciting sketches drawn up for this year's weddings (yes I'm v geeky to find these sketches exciting :D) - lots to look forward to :)